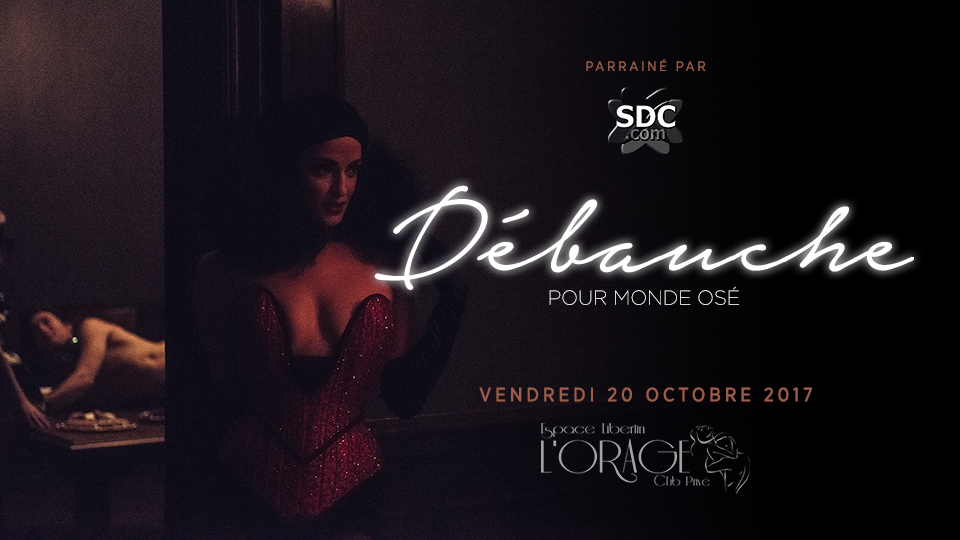 DÉBAUCHE pour Monde Osé | SEXY SCOPE OF THE NIGHT & CODES OF CONDUCT – A Must Read!
Monde Osé ANNOUNCEMENT
Montreal, 2017
Few weeks shy from our very first edition of "DÉBAUCHE POUR MONDE OSÉ", the official Bal Érotique XII – Manoir AFTER PARTY happening on Friday, October 20th, at L'Orage Club Privé in Montreal. We would like to go over some important guidelines regards to our amorous night. 
PROMO CODES 
Single Ladies & Couples can request a promo code, couples inviting a single lady can also request a promo code (for her); simply write to us pr@mondeose.com
SEXY SCOPE OF OUR NIGHT 
Daring libertines of greater Montreal, get ready for an amorous party night of hedonistic revelry! For one night only, Monde Osé goes "on-premise" at L'Orage Club Privé, in partnership with SDC.com – The Largest Swingers Date Club in The World. – DOORS OPEN AT 10 PM SHARP
We will celebrate the much-anticipated opportunity to sexually connect with others during a Monde Osé event, with the most beautiful and elegant libertines in the city! 



RULES & GUIDELINES 

Single Men must be accompanied by a lady
Hygiene: bring condoms + wash hands between playtime with partners
To offer you a welcoming environment that is clean and refined, we ask that the following be read, understood and respected.
Women are the essence of a Monde Osé party. They are the central focus of the evening and most importantly, they set the rules and the limits
NO IS NO
DO NOT TOUCH ANYONE WITHOUT GETTING THEIR CONSENT 
Stop if someone asks you to stop
Respect the choices, desires and sexual orientation of everyone
The use of cellular phones, smartphones, etc; are strictly forbidden – NO PHOTOS OF VIDEOS
Excessive drinking, to the point of disrupting other guests' fun, will lead to immediate expulsion
1st-time offense: we will ask you to leave the club for the evening
2nd time (and last time) offense: your membership will be canceled
WOMEN
Women should never feel uncomfortable to reject any advance. However, please make an attempt to be courteous. If you feel you are being disrespected, please advise an organizer of the event or see a security agent so that they can be aware of unbecoming behaviors of the specific attendee.
MEN
Men should remember that it is a privilege to be at this party. With this in mind, male guests at Monde Osé are expected to be charming, chivalrous, friendly, receptive to non-verbal signals and never dominating or aggressive.
Remember that Monde Osé parties create a unique environment for people to meet, flirt, and connect in a setting that is sexy, uninhibited and playful. Although the goal of our party is to have fun with our sensuality, Monde Osé is all about acceptance, tolerance, and RESPECT. We swear by our codes of conduct. 
Thank you for your kind and considerate collaboration, let's have some fun! xxx
GET your TICKETS NOW! 
Monde Osé's very first Sex Party,  
FEATURING: 
BAR + DANCE FLOOR + LOUNGE + JACUZZI + ROOFTOP TERRACE
x
TWO EROTIC SHOW PERFORMANCES by leaders in the realms of sexy entertainment 
x
APHRODISIAC SWEETS & TREATS brought to you by Saporito Catering
x
UPSTAIRS PLAYROOMS FOR SOME REAL-TIME-PLAY-TIME 
In order to maintain the upscale feeling of our events, we have split this event on 2 floors to maximize the comfort level of every guest. 
1st floor:  bar, dance floor, lounge, flirt, – 4play allowed – no sex
2nd floor: playrooms, jacuzzi, on-premise activity – where sex is permitted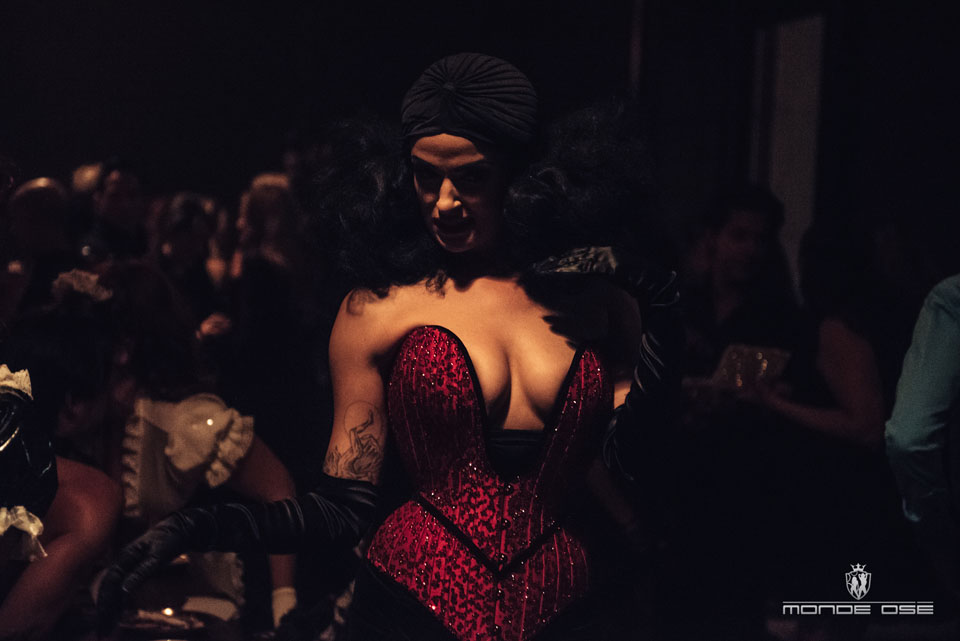 CONSENT IS MANDATORY. 

ELEGANCE IS NECESSARY. 



MODESTY IS OPTIONAL.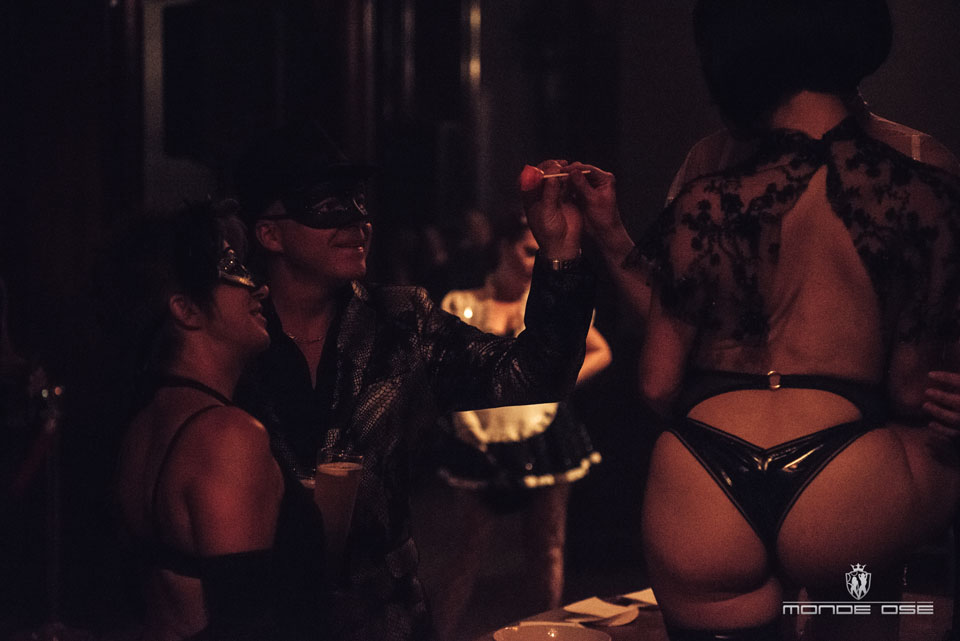 REMINDER

GIVEAWAY: YOU CAN WIN SEXY 
CARIBBEAN CRUISE 
FOR TWO!  


Buy a ticket for DÉBAUCHE and you are automatically registered in our GIVEAWAY to WIN SEXY CARIBBEAN CRUISE FOR TWO! SDC invites one lucky couple to experience the erotic in the exotic in December 2017, for an "all-inclusive" luxury vacation getaway for swinger's sailing through the gorgeous Caribbean Islands of San Juan – St. Barts – Dominica – Barbados – St. Lucia – Antigua – Virgin Gorda, BVI – San Juan. 
— More information on DÉBAUCHE
— More information on the GIVEAWAY
DRESS CODE 
It's the daring Monde Osé party you know but CLOTHING IS OPTIONAL! 
Women can wear: cocktail dresses, lacy underwear, see through veils, fine lingerie, corsets, bustiers,  garter belts, masks, jewels, latex, harnesses…
Men can wear: suit or tux, nice pants, masks, shirts, bow ties, suspenders, top hats, latex, leather, go shirtless…
Nudity is greatly accepted!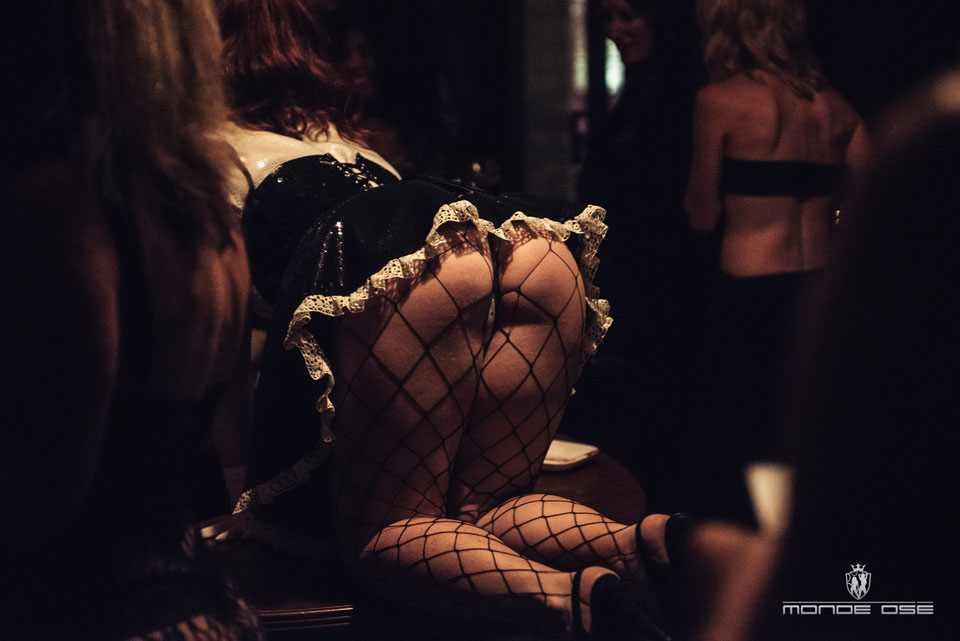 $95 REGULAR TICKETS

 




MORE INFORMATION ON SDC 


SDC (Swingers Dating Club) is the largest dating network for swingers with over 3 million members worldwide. Active since 1999, SDC gives members the unique opportunity to connect with like-minded singles and couples around the world, with features like speed dating, travel events, public and private swinger parties, voyeur cams, instant messaging, blogs, and more.
Sign-up to SDC for a FREE month TRIAL!
MORE INFORMATION ON MONDE OSÉ   

Devoted to serve libertines and pleasure seekers across North-America, Monde Osé® is a world-class, lifestyle entertainment brand promoting love, sensuality & freedom of expression; producing Canada's most sophisticated sexy events since 2005. www.mondeose.com
Royal Burlesque Ball®, Bal Érotique®, Débauche,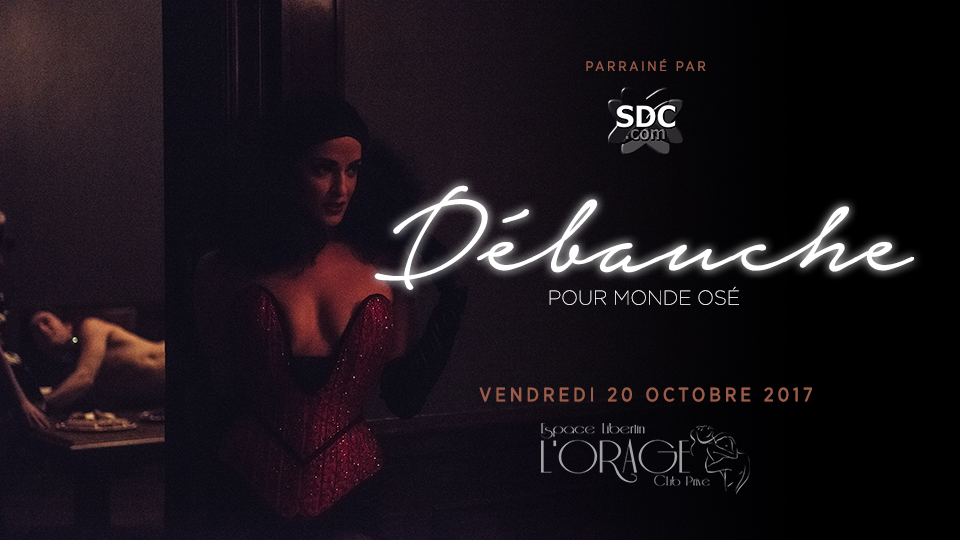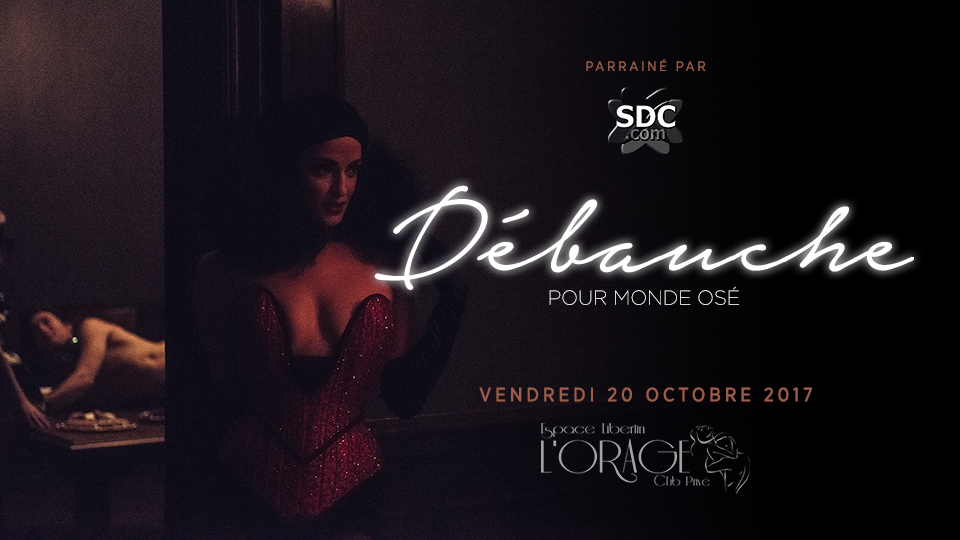 Débauche pour Monde Osé 
Friday, October 20th, 2017
10 PM - 03 AM
L'Orage Club Privé, 
7387 St-Hubert, Montréal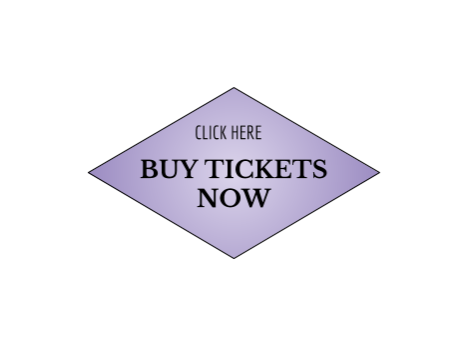 MONDE OSÉ, XXX