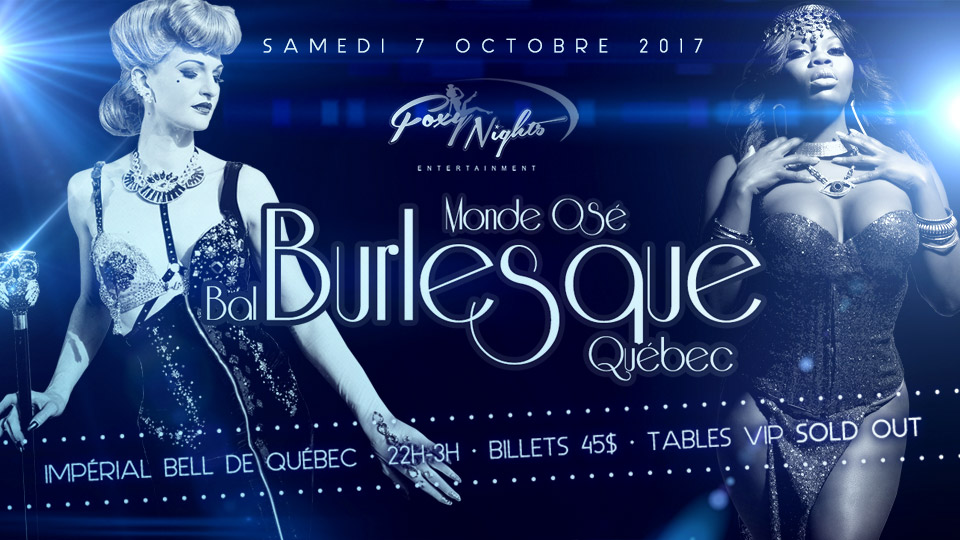 Burlesque Ball Quebec 2017 | LAST CALL for GIVEAWAY & SEXY SHOWTIME – Not To Be Missed!
Monde Osé ANNOUNCEMENT 
Dear Montreal, Quebec and surrounding cities of our beloved province. This Saturday, October 7th, you are most welcomed to our sensational Burlesque Ball in Quebec, powered by Foxy Night Entertainment! 
Are you ready to rrrumble?
EVENING SCHEDULE 
& SEXY SHOWTIME NOT TO BE MISSED!
10:00 PM

 | THE DOORS ARE OPENED, WELCOME
10:30 PM

 | WELCOMING PRESENTATION by DORY LA DRAG
11:00 PM

| COCKTAIL HOUR WITH NINA FEATHER & FOXY LADIES snacks will be served  
11:30 PM

 | THE LADY JOSEPHINE performance 
MIDNIGHT

| FOXY LADIES 2
12:30 PM

 | THE FOXY LEXXI BROWN performance 
1:00 PM

 | FOXY LADIES 3
1:30 PM

 | LOU LOU LA DUCHÈSSE DE RIÈRE performance 
TICKETS ARE SELLING FAST
RESERVE YOURS NOW!  



Regular price is $45. Price will rise to $55 at the door.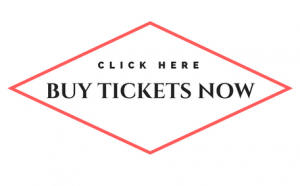 PS. YOU COULD WIN 
TICKETS FOR YOUR FRIENDS


The winner will be chosen and announced on Thursday, October 5th.
 






ABOUT BURLESQUE
http://mondeose.com/burlesque-101/

ABOUT THE BURLESQUE BALL 
The Burlesque Ball® is Monde Osé's annual celebration of beauty, diversity, and sensual femininity. It is Montreal's most extravagant event of the year, featuring theatrical tease performances by local and international queens of Burlesque.
MORE TO READ ON THE BLOG
« Burlesque STYLE INSPO & DRESSCODE »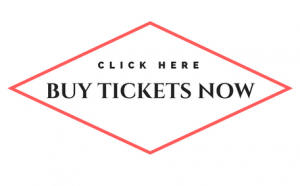 NEXT WEEK: EVENT SCHEDULE + SHOWTIME + "BEST OF BURLESQUE" – Not To Be Missed!
MONDE OSÉ, xxx