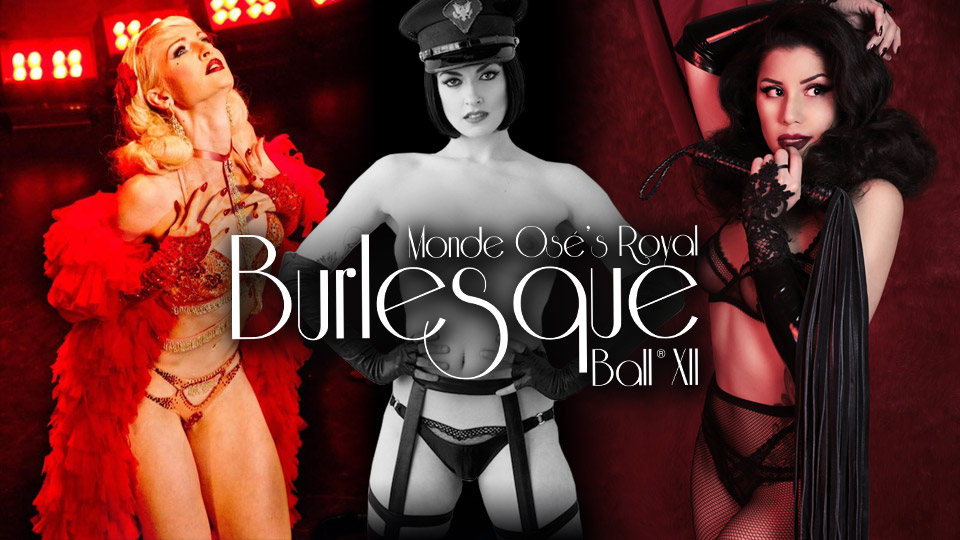 Royal Burlesque Ball XII | SEDUCTRESSES of the Night
Dear Monde Osé, on Saturday, March 18th at the Rialto Theatre, are you ready to plunge deep into a royal fantasy land surrounded by sparkles, beauty, feathers, and seduction?
If you haven't gotten your tickets yet, wait till you get a load of this lineup. 
The Royal Burlesque Ball begins its annual celebration by 
welcoming some of Canada's most talented performers in burlesque
to present the classy art of strip tease, 
to offer you the most glamorous party in Montreal! 
Ladies & Gentlemen, the seductresses of The Royal Burlesque Ball XII… 

LAURA DESIREE, 

"Big City Kitty"
Our MC mistress of the night, is a burlesque stage starlet, entertainment director, and EMCEE at Candyland Toronto. 
"
Desiree's choreography is influenced from her training in jazz and ballroom dance, as well a lifelong love of film noir and cinema sirens. She is a host of Toronto cabaret club Candyland and tours her burlesque routines to festivals between Toronto and New York." – Toronto Burlesque Festival


THE LADY JOSEPHINE, "Tall Glass of Bad Ass"
Lady Josephine is an award-winning burlesque performer and entrepreneur. She was chosen to compete at the Burlesque Hall of Fame in Las Vegas and was voted in Canada's top ten burlesque performers in 2014.
Known for a performance style that mixes strong characters with classical dance and elaborate costuming, she is a unique and explosive talent in the burlesque world. 
She is also the co-founder and director of the Academie Arabesque Burlesque in Montreal. 


LOU LOU LA DUCHESSE DE RIÈRE

Miss Lou Lou is a sweet performer who has been singing, dancing and acting for over 15 years. She's been trained under the tutelage of none other than Michelle l'Amour, forming a relationship that helped her grow as a performer.
Skilled in knife throwing, Martini downing, and sharp shooting, La Duchesse is an exotic force to be reckoned with.

Last but not the least, Monde Osé's very FIRST KING to headline a Royal Burlesque Ball. 

OUR ROYAL HEADLINER COMING STRAIGHT TO US FROM CHICAGO!
The Burlesque Hall of Fame winner crowned King of Burlesque 2013! «He's the rough and tumble Johnny… and like your morning cup of coffee, he's strong, black, and keeps you going all day (night) l

ong»…

Mr. RAY G U N N
"Watch Out when he shoots… BANG BANG. It's Ray Gunn! Ray has been making audiences submit to his dirty imagination throughout dozens of cities nationally and internationally including Australia, New Zealand, Canada, and The UK.
This sinful assassin is 1/3 of the award winning male burlesque troupe "The Stage Door Johnnies" and was most recent ranked as #13 from the 21st Century Burlesque's list of top 50 burlesque performers in the world." Read full bio here.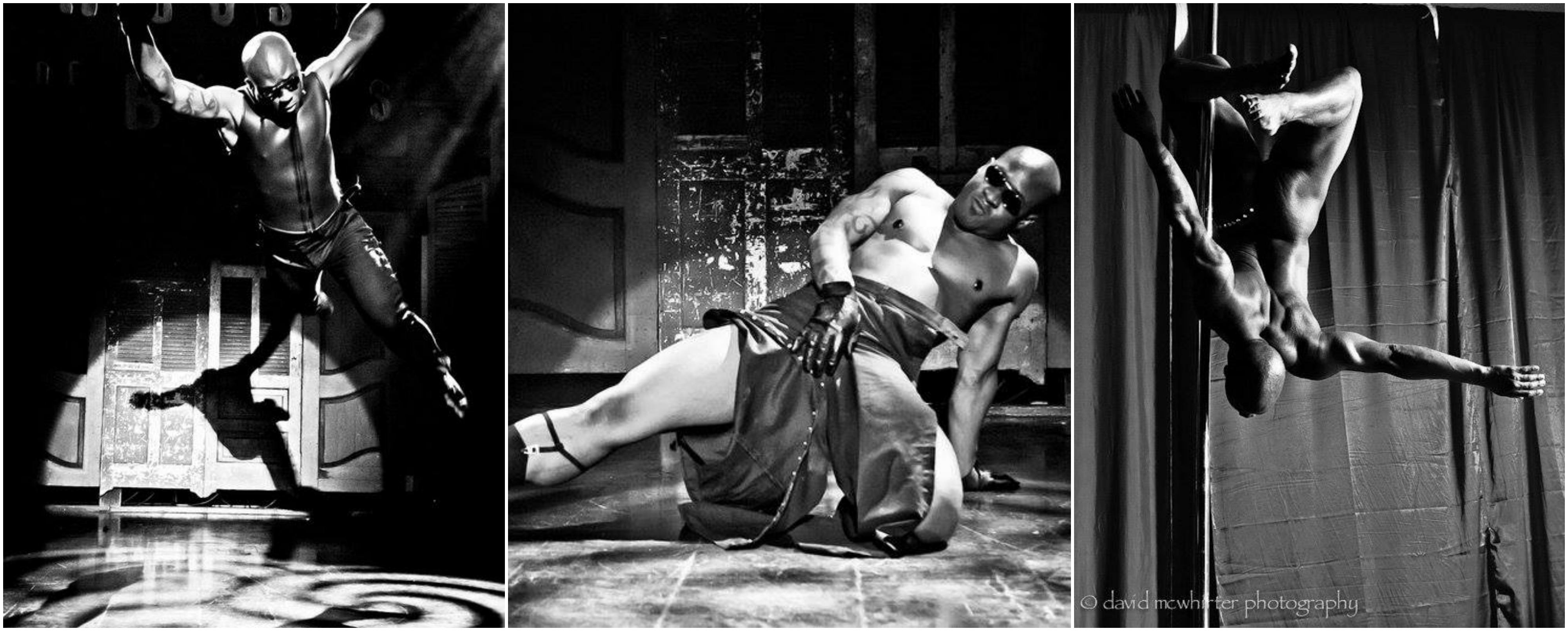 PS. PREMIUM TABLE SERVICE now available at only $480! (LIMITED quantities – first come, first served)
Get your tickets now! Our 12th edition of the Royal Burlesque Ball is a feast for the eyes you do not want to miss!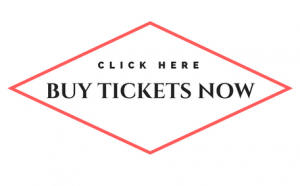 About Burlesque
http://mondeose.com/burlesque-101/
About The Royal Burlesque Ball 
The Burlesque Ball® is Monde Osé's annual celebration of beauty, diversity, and sensual femininity. It is Montreal's most extravagant event of the year, featuring theatrical tease performances by local and international queens of Burlesque.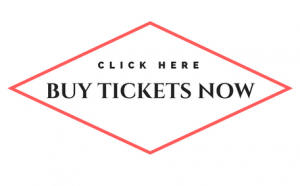 COMING UP NEXT WEEK: DJ & Side-Stage Sex Sirens of the night! 
XXX