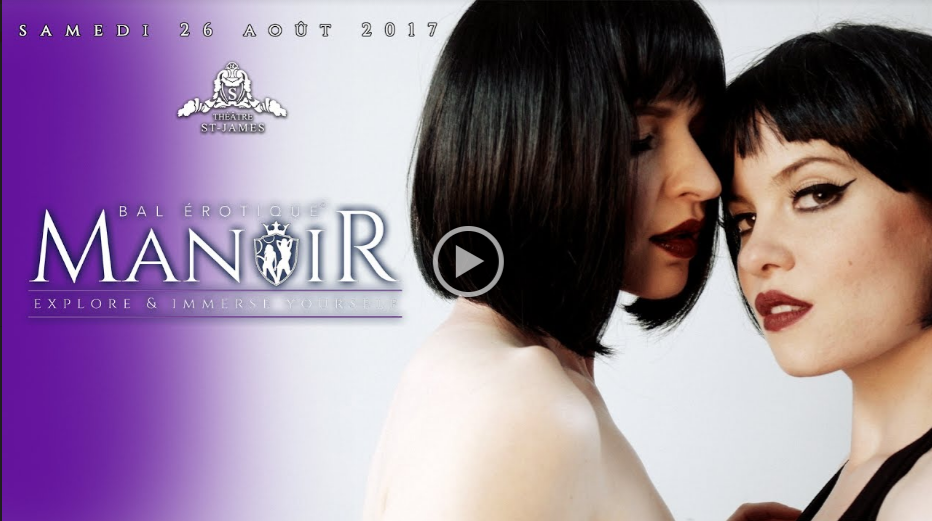 Bal Érotique XII | WARNING: THE FOLLOWING VIDEO RELEASE HOT #AF!
Monde Osé's MUST WATCH
Bal Érotique XII
EXPLICIT PROMO VIDEO 
RELEASE   



Ladies & Gentlemen. We are exxxtremely proud to announce that our privileged Early-Bird ticket sale is now over. Thank you, we've sold next to 300 tickets already!
Behold this year's exclusive Bal Érotique XII, for an evening of perpetual seduction inside Montreal's very first Erotic Theatre Party MANOIR.
We've invested blood, sweat, and tears into this production to offer you an unparalleled party experience in the realms of higher sensuality! 

Without further ado, here's our promotional video teaser (hot!) to get your juices flowing… And your mind-fucked and excited for the big night. 
WARNING! THE FOLLOWING 
VIDEO CONTENT IS HOT #AF 

SO, HOW DO YOU FEEL? 
WHEN WAS THE LAST TIME 
YOU DARED SOMETHING NEW? 




This promotional video is for immediate release. Go ahead, share the love Montreal. Confirm your presence on Facebook and invite your lovers to this special night! xxx
$75 PRESALE TICKETS – SOLD OUT
April 8th – May 26th, 2017
$95 EARLY BIRD TICKETS – SOLD OUT 
May 27th – June 30th, 2017
$120 REGULAR TICKETS
July 1st – August 25th, 2017
$135 DAY OF THE EVENT
August 26th, 2017
$150 AT THE DOOR
FYI: ONLY 200 TICKETS LEFT 
for this year's exclusive 
BAL ÉROTIQUE XII – MANOIR  


More Information on Bal Érotique 
Monde Osé's Bal Érotique® is Canada's most sophisticated and provocative lingerie party designed to celebrate eros and freedom of expression. Offering the best Montreal has to offer in music, live performances, art, and audience participation delivering a truly unique multi-sensorial experience. Fact: Bal Érotique was the first event of its kind to uplift Montreal's sensual entertainment industry in 2005
More to read on the blog
Bal Érotique XII | THE MANOIR CONCEPT EXPLAINED
http://mondeose.com/montreal-bal-erotique-xii-theatre-party-explained/
Bal Érotique XII – MANOIR
http://mondeose.com/montreal-bal-erotique-announcement/ 
Bal Érotique XII  
http://mondeose.com/montreal-monde-ose-bal-erotique-2017/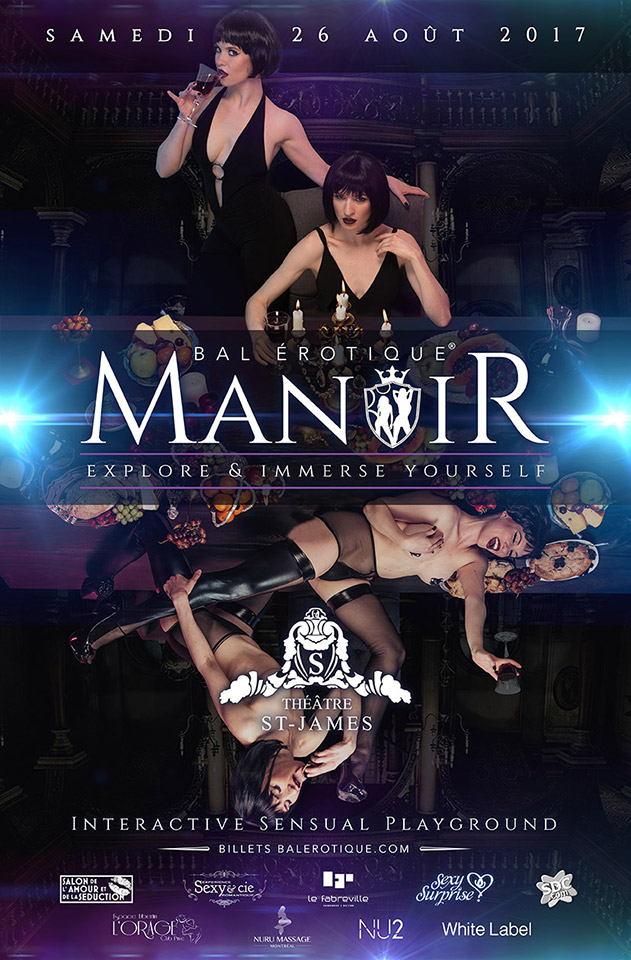 Bal Érotique XII
Saturday, August 26th, 2017
9 PM - 03 AM
St-James Theatre, 
265 St Jacques
Montreal


COMING UP NEXT WEEK! 
DRESS CODE & BOTTLE SERVICE
MONDE OSÉ, xxx